Call of Duty Advanced Warfare Theory
With Sledgehammer's first Call of Duty development for the next generation of consoles, there is a lot of speculation on what the fourth game mode is beside campaign, multiplayer, and exoskeleton modes. "Fourth game mode" refers to the intense survival with waves of immoral mobs that do not use CoD's traditional weaponry, Just like Black Ops 2's Zombie mode and Ghosts' Extinction. Will there be one?
Knowing Call of Duty gaming style, the fact that you picked this up to read it means you are that curious, so I'll keep it short: The mobs of terror in this game will be humanoid beasts that follow the Japanese's magic-girl robot culture. However since they'll be humanoid (i.e. flesh limbs) the closest thing they'll be to current scale is the Final Fantasy XIII's Ghast: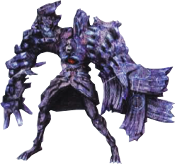 some old fashioned RPG magic
Now that you are reading further, here is the proof or evidence that backs the theory. In the Western culture, after zombies and aliens, there's only vampires, and we all know that for Activision to add vampirism is to spell its doom. It is illogical to even collect this much vampires unless a single bite is fatal, in which they are exactly like zombies in their mechanics.
vampire in skyrim is humanoid
Magic "robot" is new to the table, plus the baddies will be able to use melee and middle ranged attacks with an endless list of possibilities. So why "robot"? Because this is usually the back story for their origin. A big AI had the power to mutate all humans in a village to turn into magical beasts that follow the robot's will. They will be armed with a short ranged laser from their stomach and will look ugly. They'll be slow, having a livelier skin color than zombies, and having extreme lack of recognition skills or morality. They'll charge right at you with the intent of turning you into roasted robot breakfast.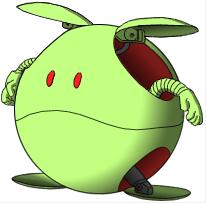 the father of android
gotta love the standard knightmare frames
The reason behind these would be the screenshots. They are a little bit futuristic like Halo, but they already covered aliens in the previous game.
What do you think? Would you believe this theory? I guess we'll find out when the game rolls in. Until Then!